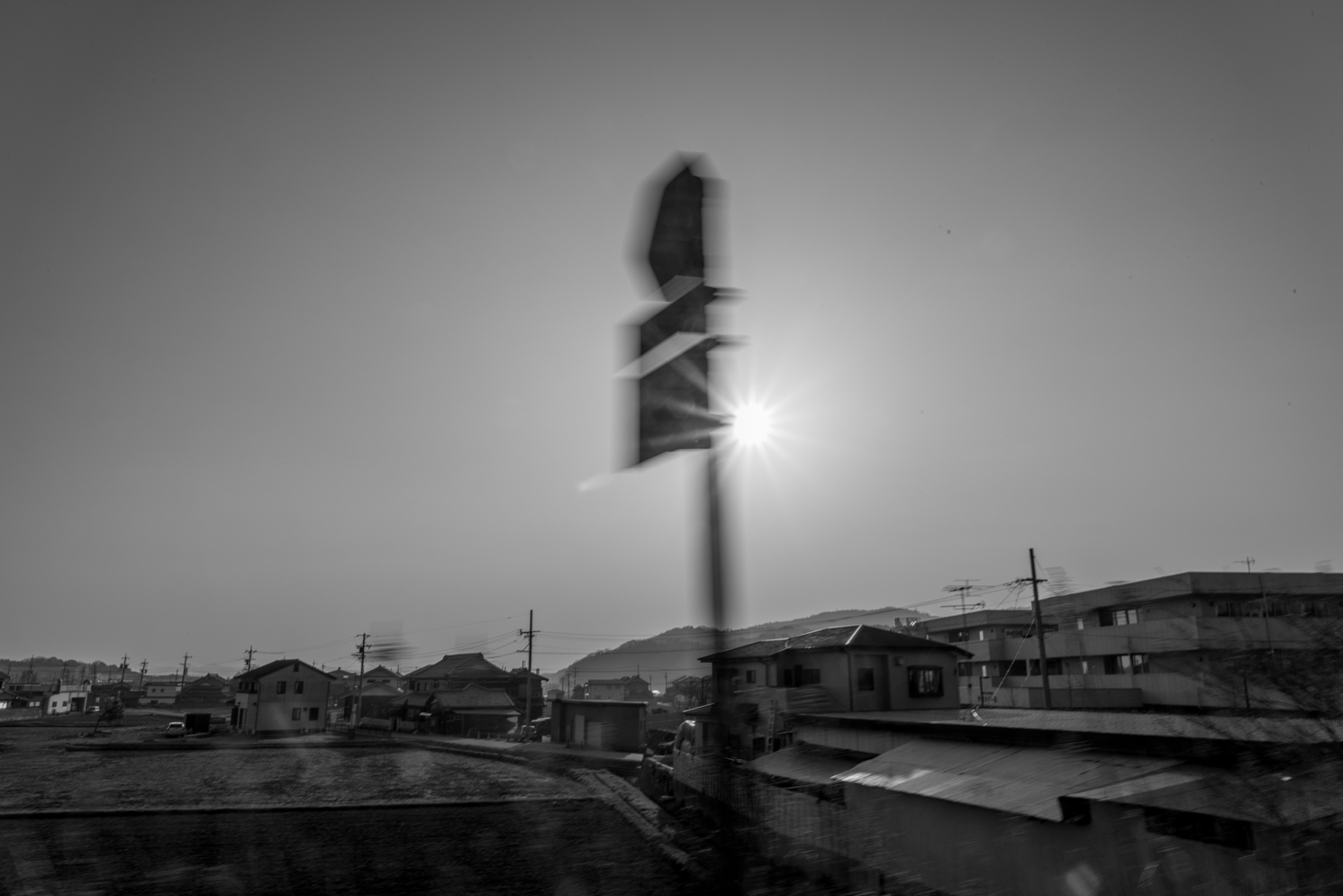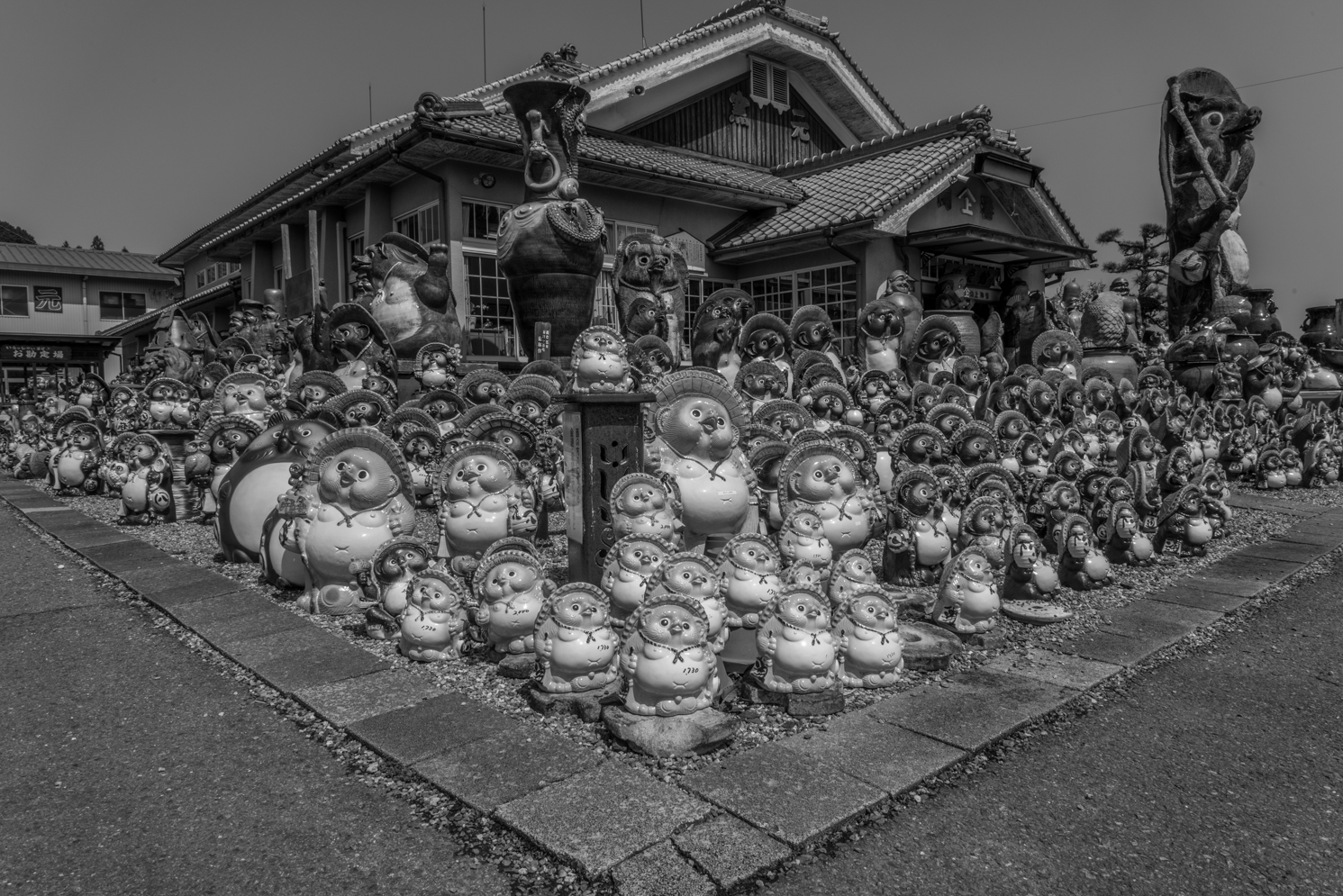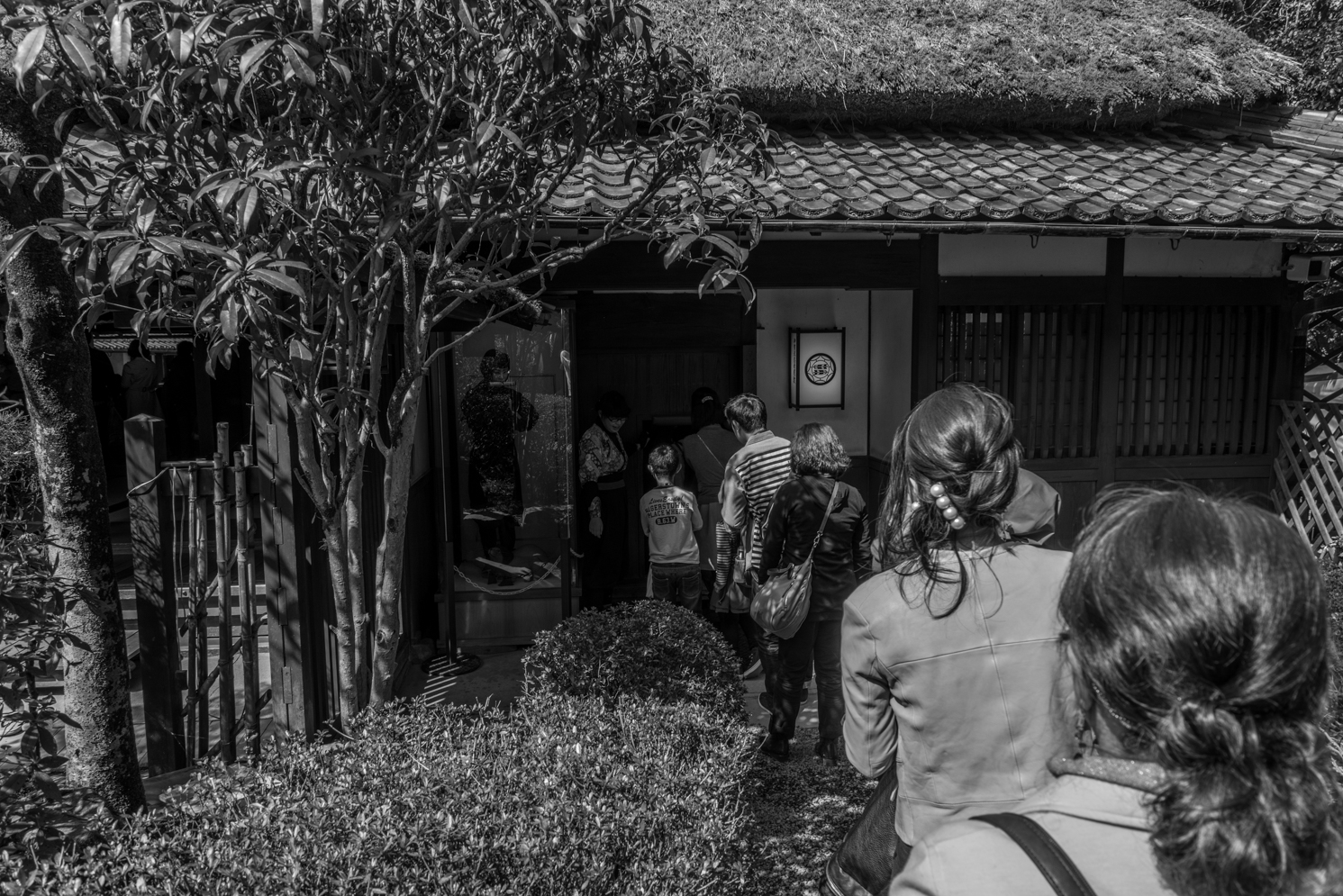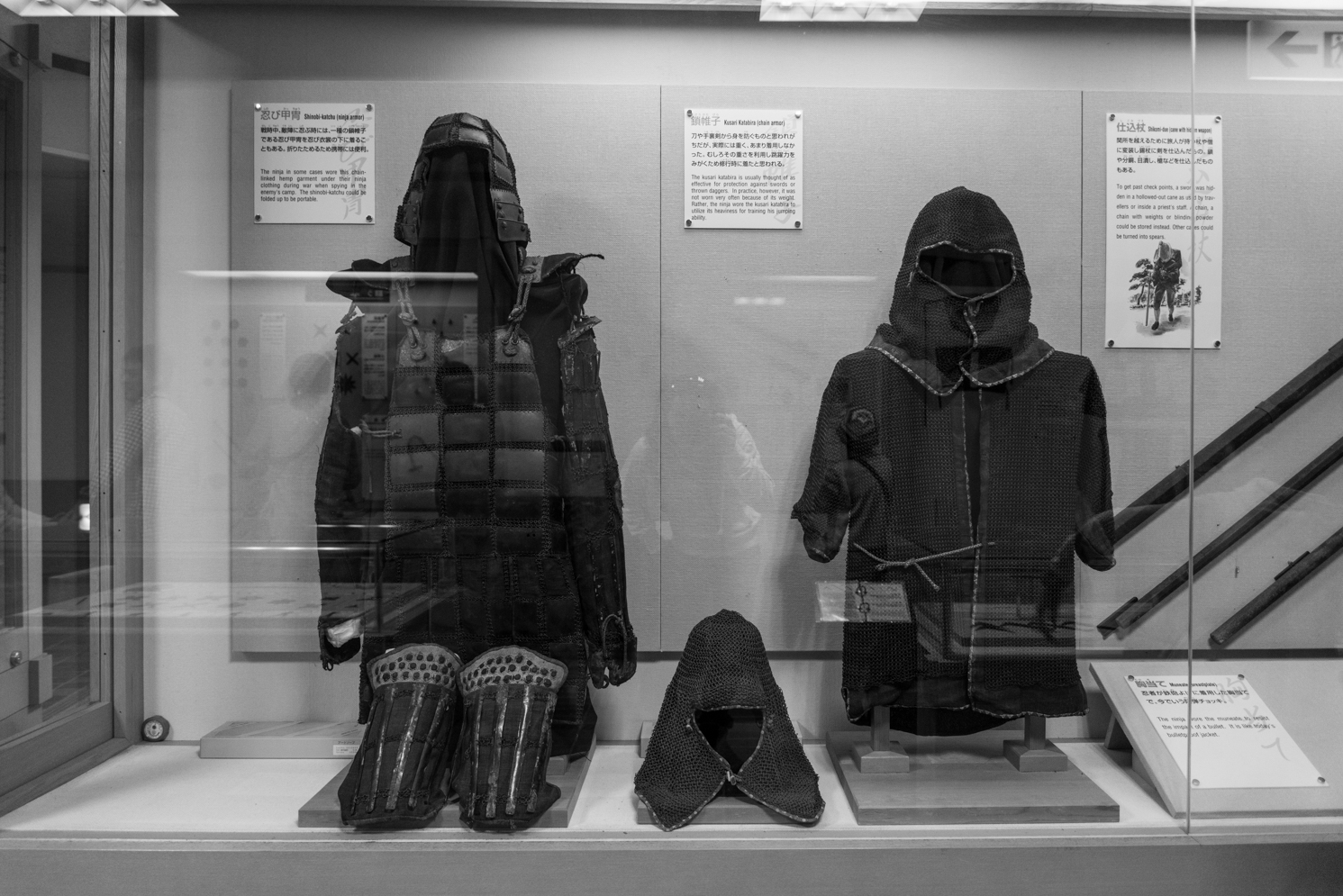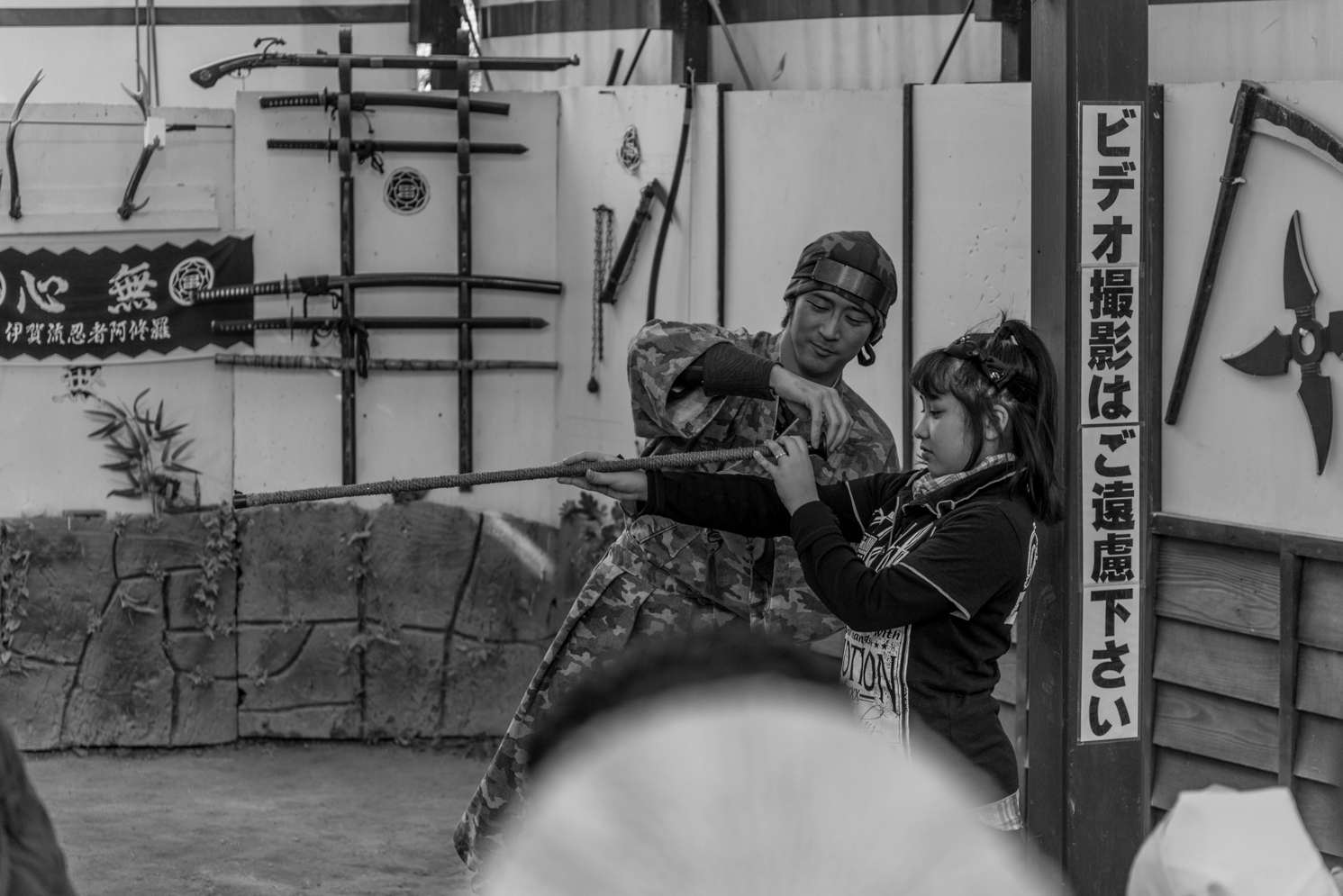 For our next adventure we take a drive through the mountainous country side to visit the Igaryu Ninja Museum. It is a beautiful spring day to drive through the mountains and countryside. We pass through an area called Shigaraki known pottery called Shigarakiyaki. We make a brief stop at one of the shops that sell ceramic statues of raccoons; the statues are known to bring good luck.
When we arrive in Iga, the two youngest boys, my son included, are excited to be able to wear ninja outfits and visit the museum. The place that rents the ninja outfits is an interesting place; a tea house/café which sells gifts, and rents ninja outfits. The owner of the salon seems to be known for his quirkiness and it appears that some people come to the salon specifically for him.
The ninja museum has exhibits and ninja performances. The performers demonstrate the different weapons and how they are used and performed some hand to hand combat. There is also some audience participation. The museum is very popular with the many children in ninja outfits and without running around the area.
- For more information on Shigaraki potter visit: http://en.wikipedia.org/wiki/Shigaraki_ware
- For more information on Igaryu NInja Museum visit: http://iganinja.jp/en/ 
Rock Papa
田舎道を運転して山を抜けてたどり着いた次の目的地は、伊賀流忍者博物館。その日は、お天気が良く、とてもいい日でした。目的地に行く途中に狸の焼き物で有名な信楽焼きの見学をしました。
伊賀に到着してまず最初に、私の息子と、甥の一人が忍者に扮装出来るお店に行って忍者の衣装をお借りして、その格好で忍者博物館を訪れる事にしました。そのお店はお茶屋さんなんですすが、お土産屋さんでもあり、カフェでもあり、そして、忍者の貸衣装屋さんもしている面白いお店。そこには、面白い名物おじさんがいて、その人に会う為に、お店に訪れる人達もいるみたい。
Rock Papa